Zoom Whitening
---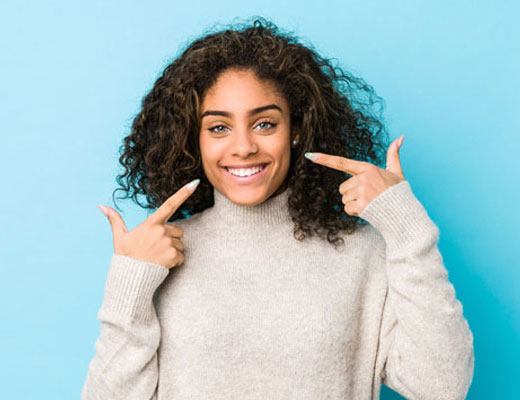 Consider Zoom whitening in Jacksonville, North Carolina, whether you are preparing for work presentations or want a brighter smile. At A Beautiful Smile, Dr. Gina Mancini is open to appointments for tooth whitening. Learn more about this revolutionary treatment and see which options are best for your dental care.
What is Zoom Whitening
Zoom whitening is a specialized type of dental treatment that transforms the surface of teeth. The result is ideally whiter teeth that appear brighter.
The dental company called Phillips manufactures the whitening solution and products. However, here at A Beautiful Smile, we are certified and experienced in providing Zoom whitening.
Come into the office and visit with Dr. Mancini to learn how Zoom whitening can help your smile. We have several types and products within the Zoom teeth whitening system. This includes treatments for tooth whitening we do in-office, as well as home dental whitening kits.
How Zoom Teeth Whitening Works
The Phillips company has developed several types of Zoom teeth whitening products. What makes the Zoom products beneficial is the efficiency of the system. You can see a difference in the shade of your teeth through a single treatment.
Zoom uses blue LED light to manage teeth whitening effectively. In addition to this technology, the teeth whitening gel includes amorphous calcium phosphate (ACP).
Types of Zoom Teeth Whitening
The types of Zoom treatments range from at-home use to those only available by a dental professional. These include:
WhiteSpeed in-office
QuickPro treatment in-office
DayWhite treatment for home use
NightWhite treatment for home use
Choose a Zoom whitening treatment for either strength or speed and efficiency. The dentist uses tools you do not have at home for in-office treatments.
However, gel trays have proven effective in whitening teeth for decades. You can complete a series of whitening treatments at home and in the office for optimal performance and best results.
Purpose of Zoom Whitening
The LED technology uses light to speed up the whitening process. The process minimizes time spent in the dentist's chair. You also improve the way your teeth look with fewer treatments.
Using the ACP-activated gel also works quite effectively with teeth whitening. The result is increased enamel protection during and after the whitening procedure. Enamel protection buffers against patients' common problem with age called dentin hypersensitivity.
The overall chemical formulation boosts a pearly luster, adding to the whitening power. Patients find that in one treatment and dental visit, they see visible differences in the shade of white of their teeth.
Choose Zoom Whitening in Jacksonville, NC
Now that you are ready to start with Zoom whitening in Jacksonville, NC, here is the next step in the process.
Contact A Beautiful Smile at 910-347-9100 to schedule a Zoom whitening consultation. Dr. Mancini will help you determine the correct type of teeth whitening treatment for you or your loved one.